Event Location: 4W 43rd Street – New York, NY
(adjacent to Fifth Avenue,  walking distance from Grand Central Station)
New York City. They say if you can make it here, you can make it anywhere. Over 8 million – and steadily pushing 9 million – people crowd the 5 boroughs of the NYC area, traveling from all over the world, many to make their dreams come true.
Pretty much everything, and every niche, can be found here, with as many variations on whatever you love as there are avenues. So, for us, you'd think this would also be fragrance central. And while there are definitely options here, I'm sad to report, it's not at all what it was.
The pandemic had a huge effect on our industry, especially the little niche mom and pop shops that sold those luscious bottles you'd have trouble finding elsewhere. I moved here in 2018, and after I emerged from the dust of a surprise isolation, heading to hit my new home pavement for the first time in nearly two years, I was a little heartbroken. Some fragrant staples were there, a lot of my favorites had gone forever.
But for the new-normal 2022, whether you live here or not, an international, now-hybrid niche fragrance convention called ScentXplore is once again fully live for its 4th edition, and wants us all to dust our noses off to get excited about fragrance again. And say what you will about fragrance culture, and the social media influencers that tend to flock to these arenas, this convention is the only thing like it, even in one of the biggest cities in the country.
First opening their gates in 2019, when the pandemic hit the next year, they had to think fast. The convention went fully virtual, shipped out massive sample bags to all attendees, and created an infrastructure where you could go online, visit "booths" to connect with the brands, Creative Directors, perfumers, and content creators.
If you don't live in NYC, have no fear, this will still remain in 2022, welcoming all to take part all around the globe.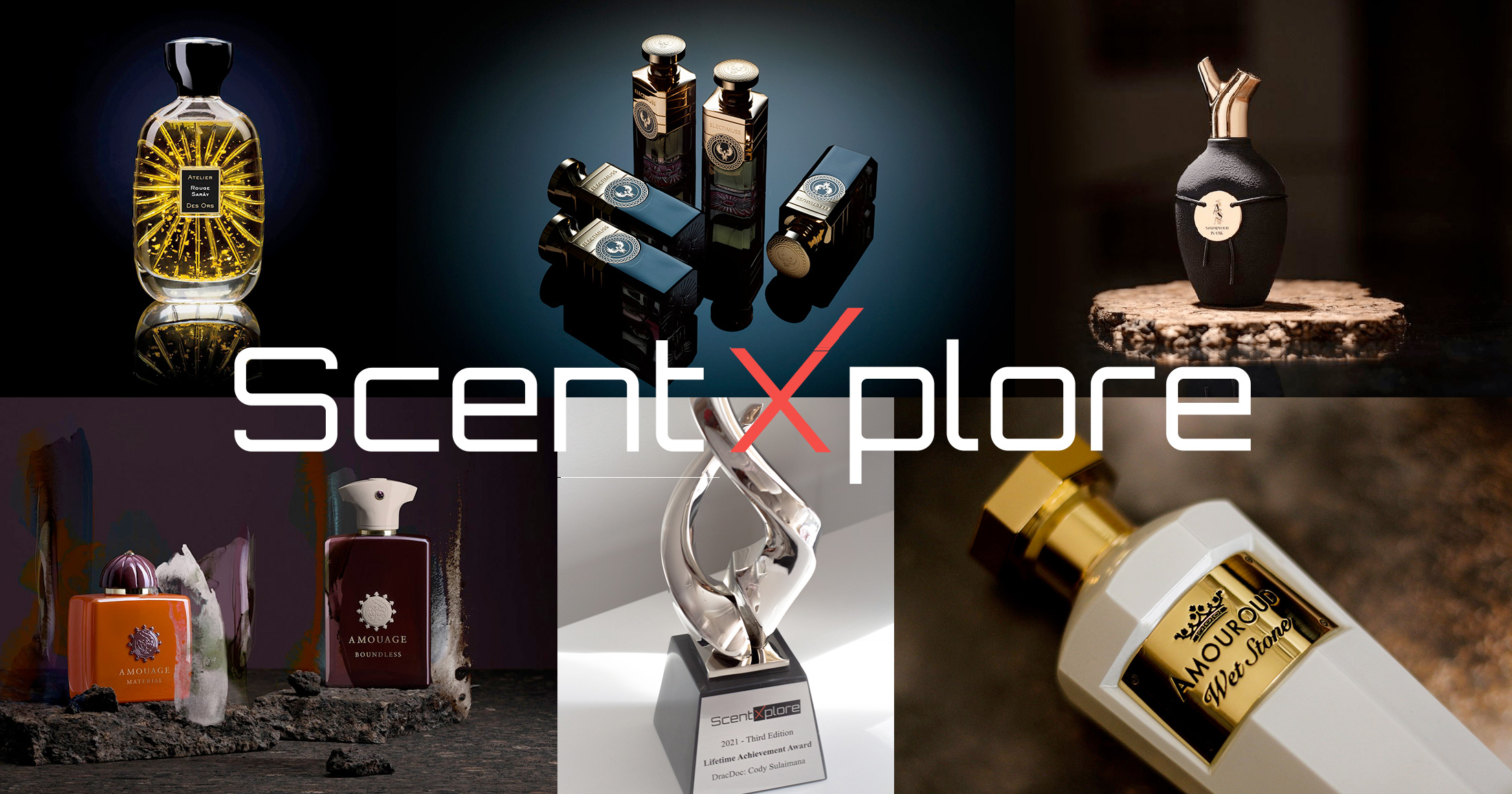 This year, founder Max Forti implemented feedback from the attendees and went all out, adding more of what was suggested, and pumping up the favorites. There will be masterclasses, roundtable discussions, and workshopsheaded up by the likes of Michael Edwards, famed perfumer Rodrigo Flores-Roux, and Amouage Creative Director Renaud Salmon. A special workshop with Parfums de Marly will also take place.
Entering the venue, you'll be given a little trick-or-treat bag to visit booths and collect samples from, or if you're joining from home, you'll be shipped a ridiculously massive bag of samples instead. If you're obsessed with anything you happen to put under your nose in the process, special discounts will be given to attendees. There will be over 50 brands present to engage with, and sniff, including the likes of Imaginary Authors, Xerjoff, Arquiste, Masque Milano, Jorum Studio, M. Micallef, and so many more, there will be at least ten you haven't even heard of yet, promise.
As always, there will be giveaways of dozens of niche fragrance bottles, as well as NEZ books, a chance to win open to all attendees whether international, virtual, or in-person. And just as last year, there will be a coveted prize of a trip to Muscat, Oman, for an experience with Amouage during the rose harvesting season.
This year, they've added an awards ceremony, recognizing brand leaders in Sustainability, Concept, Rising Star Independent Perfumer, and many more categories long due for recognition.
But if you're truly not moved in the slightest, I have four remaining words for you: After party. Open bar. Under a roof you'll probably be able to smell from two streets down.
And this year, yours truly will be involved, reporting from the ground, and taking part in some of the discussions and workshops. So, definitely come say hey December 2nd and 3rd. Yeah... come say hi twice.
It's been a tough few years for the fragrance obsessed, no matter what side of the bottle you're on. We couldn't wear it anywhere, didn't have the money to buy it, and even when the shops did open back up, we weren't allowed to touch it.
The developers were freaking out just as much, so many lost their sense of smell, and so many of these magical companies were paddling furiously to stay afloat.
Well, welcome back. Don't you think we all deserve a party by now?